The Pathfinder club has a dual objective of giving youths from ages 10-15 an opportunity to enlarge their windows on the world while building a relationship with God. 

The Adventurer Club is designed to strengthen parent-child relationships for kids ages 6-9 by providing specialized weekly activities tuned into the psychological needs of this age group while simultaneously giving parents opportunities for learning parenting skills and enjoying special activities with their children.

Activities for Pathfinder and Adventurer clubs include outdoor activities to nature exploration,family camping, field trips and community service projects.  Age-specific curriculum is used along with specialized award areas of crafts, nature, recreation, health,  spiritual development and home arts.  These often serve as a launching point for lifetime careers or hobbies.  All activities are designed to develop Christ-like citizens.

These Seventh-day Adventist Church-sponsored clubs accept any youth who promises to abide by the Pledge and Law regardless of their church affiliation.
Adventurer and Pathfinder Leaders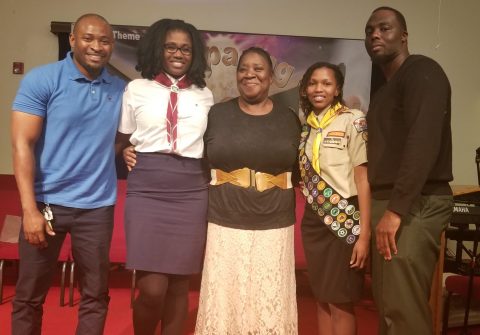 Gary Robinson, Sherice Robinson, Murline Bromfield, Deborah Henry Maurice Henry