Mission Statement:

The mission of the Lehigh SDA Church's Education Department is to provide encouragement and tangible support to its community of students and their families.
The department aims to foster an environment through which students may achieve their highest educational and personal potential; thereby enriching the lives of their fellow citizens in Southwest Florida, motivated by "Open hearts, Open Arms, and Open hands"..
Goals:
Provide school supplies inclusive of backpacks for students in Kindergarten through high school.

Provide various modes of educational support for students at the tertiary levels
Reward students at all levels for their academic performance through quarterly recognition, yearly acknowledgement activities, and the awarding of certificates, plaques and trophies.
Develop a Scholarship Fund to benefit students who need help with tuition.
To acknowledge the service of Teachers in our community at the end of each academic year
To facilitate the all-around development of students so that they will become productive citizens in the society they reside and beyond.
​
Committee/Team Membership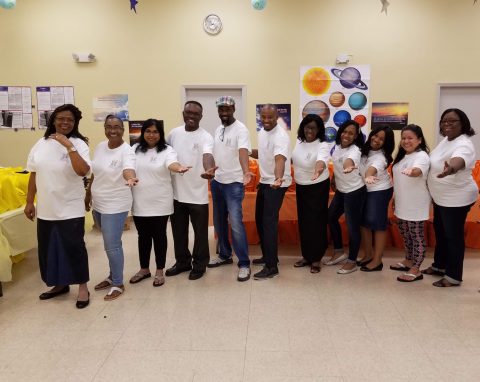 ​
Dr. Georgette Hinds, Elder
Nadine Gordon – Chairperson
Susan Hamilton – Assistant Chairperson 
Ava Barrett, Dr. Roger Downes, Ellen Gale, Elder Claude Gordon, Lorna Holford, Lawrence Joseph, Guy Louine, Victor Morgan, Michele Ortega
Gary Robinson, Osei Allen